The renowned Mediterranean Sea charter destinations bring to mind all that is best about European - medieval towns perched on hilltops, excellent cuisine and wines, chic clubs and shopping, world-class resort towns and a mild, inviting climate
Mediterranean Sea Luxury Yacht Charter
The "Med" offers amazing variety - the beauty, class and sophistication of the French Riviera, the history, gorgeous beaches and wild night-life of the Balearic Islands (Ibiza, Mallorca and Minorca). Sardinia and Corsica - considered to be jewels of the Med - and Italy are second to none in terms of a superyacht charter, boasting stunning scenery, gorgeous coastlines, charming ports, and magnificent variety. The Adriatic and and Ionian Seas have amazing charter areas including Greece with its incredible history and numerous places of interest; glorious Croatia with its unspoiled natural beauty and old world charm; and magnificent Turkey known worldwide for the fantastic Blue Cruises in luxury Gulets
There is a very good reason why the Med is considered the most luxurious and famous sailing ground in the world. It has something for absolutely everyone - be it excitement, glamour, charm, history, natural beauty, or utter peace and tranquility - so come and experience it for yourself!
Luxury Charter Yachts in the Mediterranean Sea
Below are descriptions of the key Mediterranean Sea Yacht Charter Destinations:
French Riviera and Monaco Luxury Yacht Charter
Boasting the world renowned ports of St Tropez, Cannes, Antibes, Cap Ferrat, Villefranche and Monaco, the Riviera is at the top of most charter destinations. Top these fabulous ports off with the glitz and glamour of the Cannes Film Festival and Monaco Grand Prix, add a backdrop of the French Alps, and you have a holiday destination that offers something for everyone.
Click here for more on the French Riviera
French Riviera Luxury Charter Yachts
Monaco Luxury Charter Yachts
Italian Riviera Luxury Yacht Charter
The Italian Riviera offers all the best of Italy - cuisine, architecture, history and beautiful landscapes. It also offers world famous and ioncredibly quaint ports such as Portofino, San Remo and Camogli. You'll fall in love with the painted towns attached to an unbroken hillside, the excellent, unassuming food, the freindly people and the relaxed pace of life.
Italian Riviera Luxury Charter Yachts
Corsica Luxury Yacht Charter
Corsica offers glorious scenery, beautiful white sandy beaches, numerous excellent ports of call, and attractions excellent port towns such as Saint-Florent, Calvi, Bonifacio and Ajaccio. Local wines, cheeses and fish dishes, combined with French culture, make Corsica an unbeatable experience - one the French have been keeping quiet about for many years.
Sardinia Luxury Yacht Charter
Sardinia is one of the top Mediterranean destinations for the glamour set. If offers the ports, beaches, hotels and hot spots that you would expect, but you can also find an unspoiled, ancient Sardinia, home to shepherds, timeless villages and medieval churches.
Sardinia's beauty and variety is unsurpassed, and when you mix in Italian food, history and culture, Sardinia is hard to beat!
Click here for more on Sardinia Luxury Yacht Charter
Sardinia Luxury Charter Yachts
Sicily Luxury Yacht Charter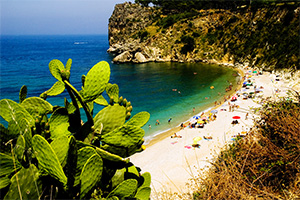 Sicily has been drawing visitors to its beauty and charm for thousands of years. The toe of the Italian boot offers a relaxed Mediterranean pace, superb cuisine, timeless ports, and amazing ruins, with the glorious backdrop of the famous Etna volcano. It is hard to match Sicily for the complete holiday experience in every respect.
Greece Luxury Yacht Charter
Greece is one of the top yachting destinations in the world - where you can literally cruise through the birthplace of western civilisation. Greece Yacht Charters offer thousands of islands to explore, plus history, renowned cuisine, water sports, secluded ports and a timeless, relaxing culture that has evolved in harmony with the Mediterranean Sea and all of its bounty.
Click here for more on Greece Luxury Yacht Charter
Greece Luxury Charter Yachts
Croatia Luxury Yacht Charter
A charter along the Dalmatian coast of Croatia offers the timeless charm and culture that is truly Mediterranean. This beautiful archipelago offers 1400 islands, unspoiled medieval towns, world famous destinations such as Dubrovnik, and itineraries to match anyone's needs.
Click here for more on Croatia Luxury Yacht Charter
Croatia Luxury Charter Yachts
Mallorca Luxury Yacht Charter
The famous island of Mallorca offers great natural beauty, quiet anchorages, excellent Spanish and Mediterranean restaurants, extensive historical points of interest, and plenty of great bays and ports to discover. You can enjoy the bustle of Palma, cruise to the quieter, upscale ports around the island, and also use it as a base to explore the other Balearic islands of Ibiza and Menorca.
Mallorca Luxury Charter Yachts
Ibiza Luxury Yacht Charter
The holiday mecca of Ibiza offers a bit of everything - sun, sea, sand, clubbing... and excellent yachting around this beautiful island and neighboring Formentera. While the Ibiza night life is legendary, you will find deserted beaches (clothing optional), beautiful cliffs, quiet anchorages and just about anything else you could want on a yachting holiday in the clear Mediterranean, and of course the added benefits of the Spanish lifestyle and cuisine.
Chartering a Yacht in the Mediterranean
We are happy to help you plan your dream charter in the Mediterranean on one of our stunning yachts! Please contact us and we will propose the right yachts to meet your needs.
Frequently Asked Questions | Advanced Yacht Search | Luxury Charter Destinations